Leading the Way in Custom Air Bearings, Motion Systems & More
Building parts with accuracies < 0.000.001" [.025 microns], nearly absolute repeatability, and no contacting parts to wear over time, ABTech's parts continue to deliver years of reliable and maintenance-free operation.
As a global business, ABTech supports the design and manufacturing process for diverse applications, including government, R&D, science, and various private industries. Our products are used in high-demand markets such as nanotechnologies, medical, photonics, optics, aerospace, automotive, semiconductor, lasers, and more.
With all of that in mind, if your business depends on air-bearing submicron accuracies, real-time measurements, and ease of use, ABTech is the right organization to make your partner. Contact us today.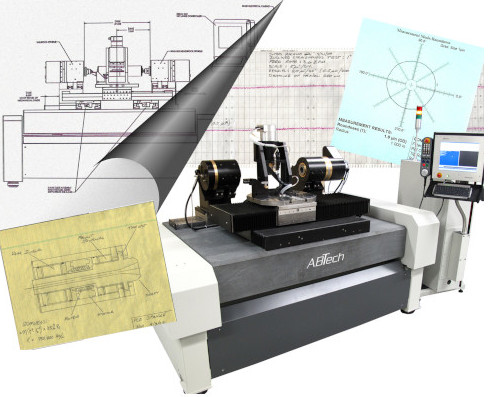 While ABTech has a plethora of standard products, we also offer custom designed and manufactured products to suit any customer's needs. We are constantly pushing the envelope to engineer custom solutions that others will not take on, and meet our customer's most challenging specifications.
Our ability to assimilate complex geometric metrology and machining projects, along with our willingness to partner with customers for "one-offs" has earned ABTech respect from industry leaders and university research centers across the world. If you have a need for a custom designed solution, we are here to be your partner.
LEARN MORE ABOUT CUSTOM SOLUTIONS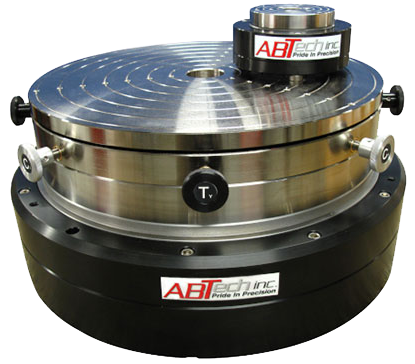 ABTech offers a complete line of ultra-precision air-bearing, oil hydrostatic, and mechanical-bearing rotary tables, linear slides, high-speed spindles, and multi-axis combinations. These are used for the most demanding precision motion applications and markets such as optics, aerospace, nanotechnologies, photonics, and more.
We engineer every product for ease of use. Our air-bearing technology provides accuracies less than < 0.000,001" [.025 microns] with nearly absolute repeatability, and no contacting parts to wear over time, therefore delivering years of reliable and maintenance-free operation.
READ MORE ABOUT MOTION COMPONENTS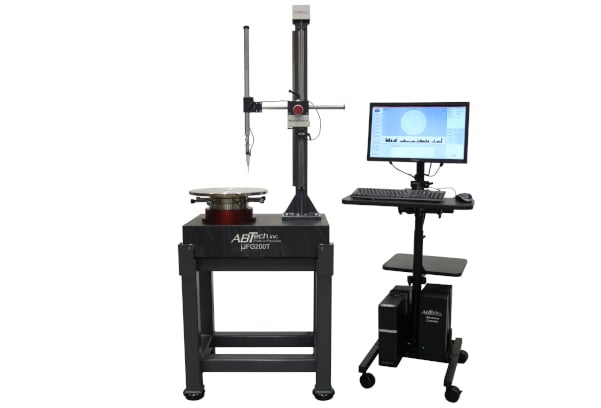 ABTech offers a comprehensive line of ultra-precision air- bearing-based roundness gages, as well as a variety of dimensional measurement gages. Designed, manufactured, and tested in-house, each gage provides the highest accuracy, repeatability, and reliability possible.
Our control software and user interfaces maximize ease of use and simplify training, which allows you to achieve the highest level of operator productivity and flexibility, and the lowest cost of operation. Our standard roundness gage models measure parts up to 32 inches in diameter and 2,000 lbs in weight. And to meet your needs for larger and heavier parts, our team is skilled at developing custom configurations. Lastly, our gages are ideal for measurement and assembly applications ranging from ball bearings, infrared and precision optics, automotive, and aerospace.
LEARN MORE ABOUT MEASUREMENT SOLUTIONS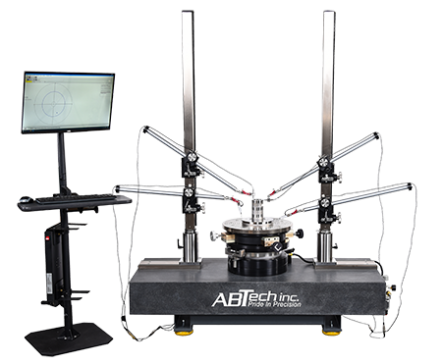 Our Engine Assembly Systems with the Genspect Stack Projection Software System© developed by General Electric© help manufacturers and maintenance organizations increase productivity by integrating turbine engine stack projection capabilities within the production and overhaul process. Stack projection can streamline production while increasing the life and value of a key aviation industry asset.
Genspect, combined with our ultra-precision hardware platform and focus on simplifying usability and training, has resulted in ABTech systems playing a key role in GE's LEAP and GE9X engine projects. See how we can assist your turbine engine manufacturing and maintenance process.
READ MORE ABOUT TURBINE EAS
We use 2 ABTech air-bearing spindles with tip/tilt and centering capability in our facility. These units are used for precision assembly and final metrology. We have never had an issue with either one, and the ABTech team is a great partner for us. We will be adding more systems as our young organization continues to grow.

Jayson Tierson

President
Vertex Optics
Made in the U.S.A of U.S. and imported parts
Every product we sell exemplifies our company-wide commitment to "Pride in Precision" craftsmanship. To that end, all of our products are designed, manufactured, and tested exclusively by ABTech at our New Hampshire facility.