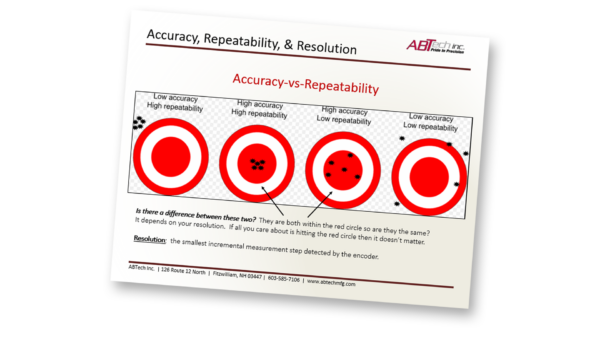 ABTech Air Bearing Basics, Geometry, and Accuracy
ABTech's air-bearings are "orifice compensated" and float on a specific air gap (thickness of air film) and many design aspects revolve around the air gap specification.
VIEW THE TECHNICAL PAPER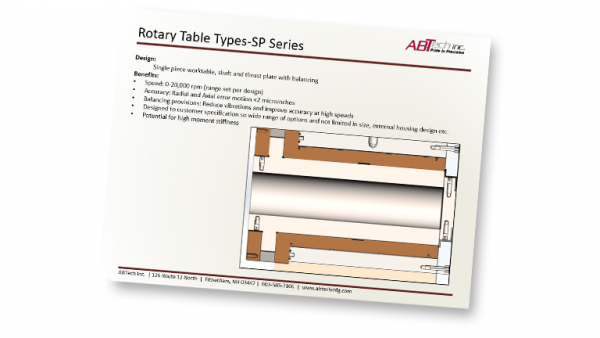 ABTech SP Series Spindles; Single Piece worktable, shaft, and thrust plate
Single piece worktable, shaft and thrust plate with balancing that is designed to customer specification.
VIEW THE TECHNICAL PAPER
We use 2 ABTech air-bearing spindles with tip/tilt and centering capability in our facility. These units are used for precision assembly and final metrology. We have never had an issue with either one, and the ABTech team is a great partner for us. We will be adding more systems as our young organization continues to grow.

Jayson Tierson

President
Vertex Optics
Made in the U.S.A of U.S. and imported parts
Every product we sell exemplifies our company-wide commitment to "Pride in Precision" craftsmanship. To that end, all of our products are designed, manufactured, and tested exclusively by ABTech at our New Hampshire facility.