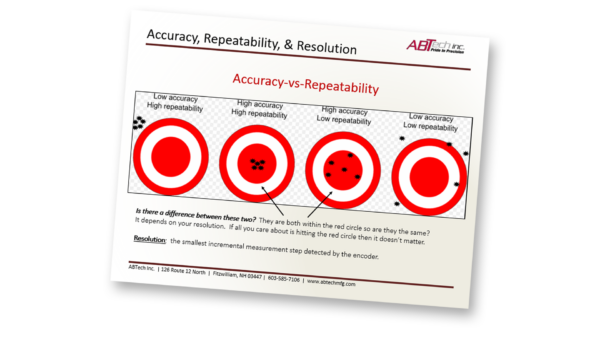 ABTech Air Bearing Basics, Geometry, and Accuracy
ABTech's air-bearings are "orifice compensated" and float on a specific air gap (thickness of air film) and many design aspects revolve around the air gap specification.
VIEW THE TECHNICAL PAPER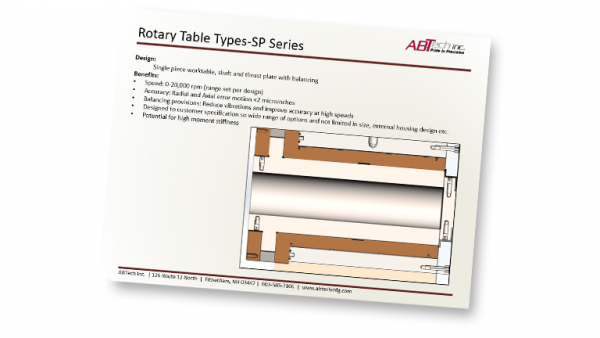 ABTech SP Series Spindles; Single Piece worktable, shaft, and thrust plate
Single piece worktable, shaft and thrust plate with balancing that is designed to customer specification.
VIEW THE TECHNICAL PAPER
Thanks a lot for your help. Your rapid, informative correspondence was invaluable. Hopefully I won't be bothering you with any further questions, but it's good to know you're willing. (following remote technical support provided for system installed at the South Pole)

Morgan Hedges

Post-doctoral Research Associate
Princeton University
Made in the U.S.A of U.S. and imported parts
Every product we sell exemplifies our company-wide commitment to "Pride in Precision" craftsmanship. To that end, all of our products are designed, manufactured, and tested exclusively by ABTech at our New Hampshire facility.