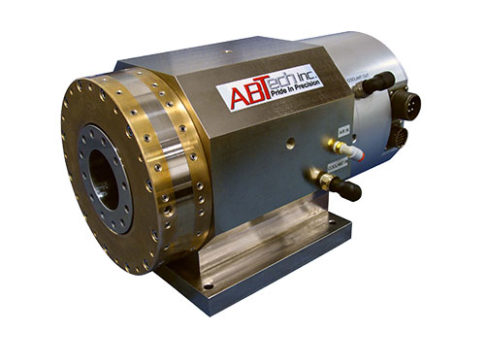 Air-Bearing Spindles
ABTech offers air-bearing spindles from 1,000 RPM to 20,000 RPM for the most demanding machine tool and inspection applications. High load capacity and stiffness with low air consumption, dual-plane balanced to exceed the G0.4 specification and minimal radial asynchronous error motions make these spindles ideal for single point diamond turning, work holding, grinding, and polishing applications.
Learn More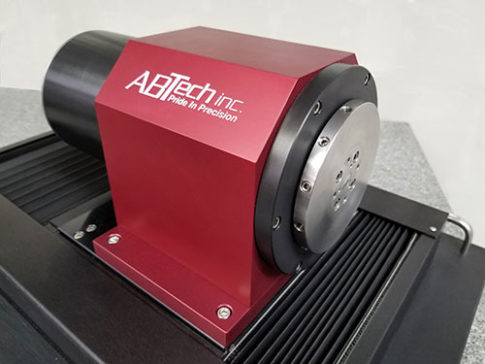 ABTech's mechanical spindles are superior in performance and quality. They are used in a wide range of applications where a combination of lower-cost & high-performance motion is required. mechanical spindles are ideal as stand-alone units and/or multi-axis assemblies, for optical scanning, machining and grinding, and more. By leveraging ABTech's knowledge and experience gained in producing the extreme tolerances required for air bearings, our mechanical bearings achieve radial and axial error motion of < +/-20.0 µ" (+/-.50 micron).
Learn More
Thanks a lot for your help. Your rapid, informative correspondence was invaluable. Hopefully I won't be bothering you with any further questions, but it's good to know you're willing. (following remote technical support provided for system installed at the South Pole)

Morgan Hedges

Post-doctoral Research Associate
Princeton University
Made in the U.S.A of U.S. and imported parts
Every product we sell exemplifies our company-wide commitment to "Pride in Precision" craftsmanship. To that end, all of our products are designed, manufactured, and tested exclusively by ABTech at our New Hampshire facility.